CANCELLATION POLICY
1A. If the Client halts work and applies to us for a refund within 30 days of the starting of the work / First payment date, whichever is earlier, it will be billed on a pro-rata basis. Based on the work completed shall be billed at the hourly rate stated in the Termination clause of such contract ( if not stated would be at 15 USD an hour ), and deducted from the initial payment, the balance of which shall be returned to the Client. If at the time of the request for a refund, work has been completed beyond the amount covered by the initial payment, then the Client shall be liable to pay for all work completed at the hourly rate stated in the contract ( or if not stated would be 15 USD an hour ) between Client and "Cafune Solutions" On receipt of which the code will be released to the client. No portion of this initial payment will be refunded unless written application is made within 30 days of signing a starting the work / First payment date, whichever is earlier to avoid cancellation.
1B. A project is not taken to be void unless the agreed-upon payments are clear.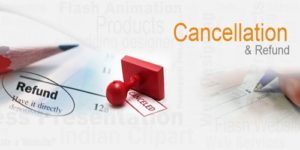 REFUND POLICY
1C. Refund policy is not applicable if the required information for the successful completion of the project is not given to us at the proper time. If there is delay or failure in completion of the project due to improper communication from the client, it cannot be attributed to "Cafune Solutions".
1D. No refund: For the time that the services have already been provided. If the client is not satisfied with any level of work, he must immediately bring it to the notice of our Sales team within 48 Hours and ask for any discounts for the work loss. Any negotiations at a later date/time will not be entertained.
1E. If the information provided by the client is incomplete and/or complete information regarding the project is not provided at the initiation of the project, "Cafune Solutions" is not liable to follow it's delivery or cancellation/refund commitments.
1F. There is no provision for compensation for the delay of delivery under any conditions, until and unless there is an agreement signed with a penalty clause for delay in delivery.
1G. If you have paid using your credit card – the money will be transferred back to your credit card account. It may take up to 6 business days before the money will appear on your account. If you have paid using a cheque or a money order your refund will be sent to you by cheque or Bank transfer.
MODIFICATION
Cafune Solutions reserves the right to modify any provisions of the cancellation or refund policy without any notice.