'Cafune Solutions' respects your right to privacy and is committed to safeguarding the privacy of our customers and website visitors.
1. Personal Identifiable Information
We may collect and store personally identifiable information about you if you voluntarily submit such information to us. Personally, Identifiable Information may include your name, email address, physical address, phone number and other information that specifically identifies you.
2. Non-personal Identifiable Information
We may collect non-personal identification information about Users whenever they interact with our Site. It may include the browser name, the type of computer & technical information about Users' means of interaction with our Site, such as operating system and Internet service providers utilized and such as that.
3. Web Browser Cookies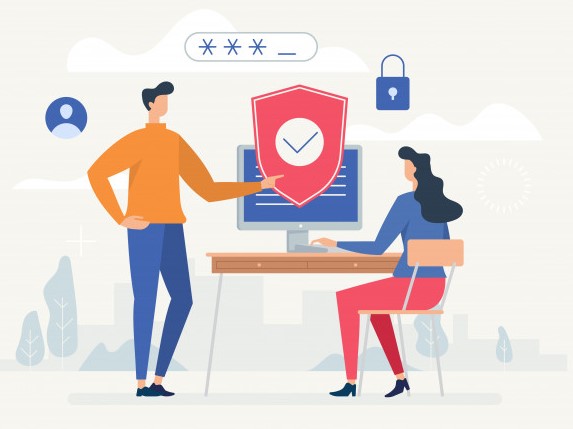 Our Site may use "cookies" to enhance User experience. User's web browser places cookies on their hard drive for record-keeping purposes and sometimes to track information about them. Users may choose to set their web browser to refuse cookies or to alert you when cookies are being sent. If they do so, note that some parts of the Site may not function properly.
4. How we use collected information
Online Marketing Institute collects and uses Users personal information for the following purposes:
To personalize user experience
We may use information in aggregate to understand how our Users as a group use services and resources provided on our Site.
We continually strive to improve our website offerings based on the information and feedback we receive from you.
To improve customer service
To process transactions
Information obtained in connection with the Site may be intermingled with and used by us in conjunction with information obtained through sources other than the Site, including both offline and online sources.
We reserve the right to transfer any information to our successors in business and purchasers of Site assets or a particular division or line of business.
We also reserve the right to access and/or disclose any information as required by courts or administrative agencies and to the extent necessary to permit us to investigate suspected fraud, harassment or other violations of any law, rule or regulation, the Site rules or policies, or the rights of third parties or to investigate any suspected conduct which 'Cafune Solutions' deems improper.
5. How We Use Your Non-Personally Identifiable Information
We may share non-personally identifiable information with third parties for any number of reasons, including advertising, promotional and/or other purposes.
6. Links
The Site may contain links to web sites maintained by third parties. 'Cafune Solutions' is not responsible for the privacy practices of such third-party sites. You should carefully read their own privacy policies before providing any information to such third parties.
7. Communications
We may use your Personally Identifiable Information to contact you through the use of but not limited to newsletters, marketing or promotional materials, and other information that may be of interest to you.
You may opt-out of receiving any, or all, of these communications from us by following the unsubscribe link or instructions provided in the communication.
8. Sharing your personal information
We do not sell or rent personal identification information to others. We may share generic aggregated demographic information not linked to any personal identification information regarding visitors and users with our business partners, trusted affiliates and advertisers for the purposes outlined above. In addition, we may share personal information with trusted partners, when a user opts-in to a partner offer. We may use third-party service providers to help us operate our business and the site or administer activities on our behalfs, such as sending out newsletters or surveys. We may share your information with these third parties for those limited purposes provided that you have given us your permission.
9. Third-party websites
Users may find advertising or other content on our Site that link to the sites and services of our partners, suppliers, advertisers, sponsors, licensors and other third parties. We do not control the content or links that appear on these sites and are not responsible for the practices employed by websites linked to or from our Site. In addition, these sites or services, including their content and links, may be constantly changing. These sites and services may have their own privacy policies and customer service policies. Browsing and interaction on any other website, including websites which have a link to our Site, is subject to that website's own terms and policies.
10. Children's Privacy
'Cafune Solutions' is committed to protecting the privacy needs of children and we encourage parents and guardians to take an active role in their children's online activities and interests. We do not knowingly collect information from children under the age of 13 and 'Cafune Solutions' does not target its websites to children under 13.
11. Opt-Out Procedures
You have the option to opt-out of receiving information from 'Cafune Solutions'. This opt-out messaging will appear at the bottom of every promotional email that is sent out to you by 'Cafune Solutions' in relation to this Site. 'Cafune Solutions' also gives you the option to remove your information from its database of active users. If you no longer wish to take advantage of this Site or to receive any form of direct contact from 'Cafune Solutions', whether it is email, discounts, newsletters, or other promotional offers or materials or wish us to delete your personally identifiable information from our database of active users, send us a request marked "Privacy-Urgent", and contact us.
However, 'Cafune Solutions' is not responsible for removing information from third-party lists or databases of any kind if we have shared your information with such third parties as permitted by this policy. Please note that, notwithstanding the fact that we may have removed your information from our list of active users, we reserve the right to keep any information submitted or collected for business reasons, such as archiving data.
12. Your Data Protection Rights Under General Data Protection Regulation (GDPR)
If you are a resident of the European Economic Area (EEA), you have certain data protection rights. 'Cafune Solutions' aims to take reasonable steps to allow you to correct, amend, delete, or limit the use of your Personal Data.
If you wish to be informed of what Personal Data we hold about you and if you want it to be removed from our systems, please contact us. In certain circumstances, you have the following data protection rights:
The right to access, update or to delete the information we have on you: Whenever made possible, you can access, update or request deletion of your Personal Data directly within your account settings section. If you are unable to perform these actions yourself, please contact us to assist you.
The right of rectification: You have the right to have your information rectified if that information is inaccurate or incomplete.
The right to object: You have the right to object to our processing of your Personal Data.
The right of restriction: You have the right to request that we restrict the processing of your personal information.
The right to data portability: You have the right to be provided with a copy of the information we have on you in a structured, machine-readable and commonly used format.
The right to withdraw consent: You also have the right to withdraw your consent at any time where 'Cafune Solutions' relied on your consent to process your personal information.
Please note that we may ask you to verify your identity before responding to such requests.
You have the right to complain to a Data Protection Authority about our collection and use of your Personal Data. For more information, please contact your local data protection authority in the European Economic Area (EEA).
13. Changes to this privacy policy
Online Marketing Institute has the discretion to update this privacy policy at any time. When we do, we will revise the updated date at the bottom of this page. We encourage Users to frequently check this page for any changes to stay informed about how we are helping to protect the personal information we collect. You acknowledge and agree that it is your responsibility to review this privacy policy periodically and become aware of modifications.
14. Your acceptance of these terms
By using this Site, you signify your acceptance of this policy. If you do not agree to this policy, please do not use our Site. Your continued use of the Site following the posting of changes to this policy will be deemed your acceptance of those changes.
15. Contacting Us
If you have any questions about this privacy policy, the practices of this Site, or your dealings with this Site, you can contact us by reaching https://cafunesol.in/ or info@cafunesol.in
16. Effective Date
This privacy policy was last updated on 1-Jul-2019.